Family Outcomes: Creating Pathways to Volunteering and Work
One of the most important ways a hub can be of service to its local community is by opening up pathways to volunteering, skills training and paid employment.
Examples of capacity-building programs and courses offered through our hubs include:
work readiness
computer classes
parenting skills
leadership skills
early childhood/child care certificates
education support
driver education, and
first aid training.
 Capacity building means different things for different people. For some, it may be developing new skills that will help them find a job, while for others it means being a better parent or finding out how to contribute more to their local community. That's why hub leaders have the flexibility to develop programs that will best serve the specific needs of their local community.
Providing flexible study options for mums
Across a number of hubs, mothers have identified that they want to learn how to work in a school context helping children learn. At St Brendan's Catholic Primary School in Bankstown, the hub leader Steffi recruits participants from the school and wider community to enrol in a course that helps women obtain a Certificate IV in Education Support.
One of these women, Alphonsia, who migrated to Australia from Lebanon eight years ago, has a son in Year 2 at St Brendan's and wants to become a teacher's aide. 'I wanted to do early childhood education, but because I have a little one at home it was difficult to go to TAFE five days a week,' says Alphonsia. 'When I heard about the Certificate in Education Support and that we could have the classes at school every fortnight, I ran to it.'
Steffi was able to make sure the course content and structure is flexible and tailored to the women's needs. She says the school has been very open to having community members come in to use the hub as a learning space that is flexible and supportive.
Alphonsia adds that "it's a very good chance to take and very flexible with my kids. I have plenty of time to finish assessments and at the same time, in my role as a mother, to do what I should do at home. It has also given me a lot of ideas of how to help my son with his education and homework."
Laila´s journey from stay-at-home mum to working mum
Click here to view Laila's inspiring journey.
Speak to families about their aspirations. Once you understand what they would like for themselves and their families, you can see if there are any common interests.
Then you can start thinking about the most appropriate way to support them and whether that involves linking them to existing services or providing tailored learning opportunities at the hub.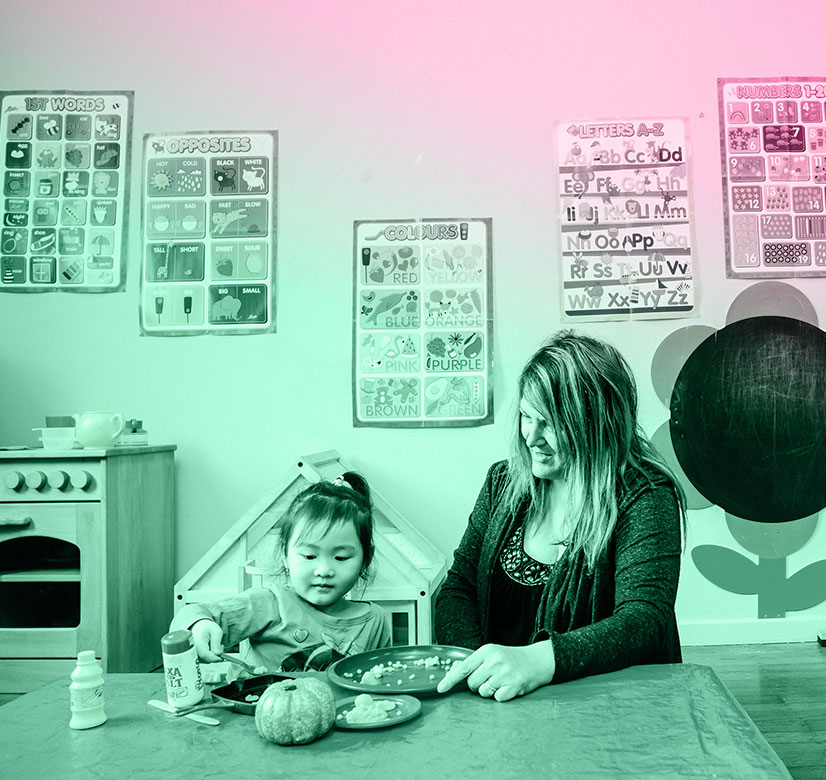 Volunteering as a pathway to work
"My name is Nayran, I am from Syria, and I arrived in Australia in 2012 as an asylum seeker. From that time, I started volunteering in different organisations and also studying different courses to help me better understand the other cultures so I could be more helpful for people. When I arrived at the Detention Centre, I shared my language skills and helped with interpreting.
After I graduated with a Diploma of Child care, I started bi-lingual child care training and studied to be a playgroup facilitator. As a social activist, I studied leadership and family violence with the aim of supporting in-need families and ladies.
My passion is cooking; I had my own business in my country. I have started cooking classes for adults and children in community centres.
As a mother of four, I love children and all of these help me to build good relations with parents and children."
Carolyn, the hub leader at Deer Park North Primary School Hub, says Nayran is an asset to the hub. She is the paid child care minder/entertainer during art and cooking sessions, and next term she is starting a gardening program for hub parents.