Community Hubs are located in diverse communities across Australia. Based in primary schools and community centres, our Hubs work with permanent and temporary migrants, and humanitarian entrants, whether they arrived in Australia last month or last decade. The evidence-based program is highly effective in engaging migrant and refugee women and pre-school children.
Why migrant women?
Our hubs focus on engaging with and supporting migrant and refugee women with pre-school children, among Australia's most vulnerable and isolated residents. In many cases, they are the forgotten faces of Australia's settlement services system.
These women can be less likely to access available services often due to restrictions of having a young family. English classes are often workplace focused, and don't have facilities to support mothers with young children, or who have not had a formal education. Other women may not be eligible to access funded support, or are culturally isolated and unaware of services.
"In the hub we are not alone. It's a place that connects people. The hub is like a second home and we get inspired by each other." – Hub parent of Egyptian background
A primary school is a place a mother goes twice a day, and the school gate is the most reliable place to start conversations and build trust. Hubs are clustered in areas of high migrant population and socioeconomic disadvantage.
Hubs are recognised as a leading model to support the engagement and support of migrant women with young children. The key to their success is without exception due to the hub team, especially our Coordinators and Hub Leaders, and to the school principals and leadership teams who see the benefit of Hubs in their schools, as well as to local communities.
Our hubs work across four key areas: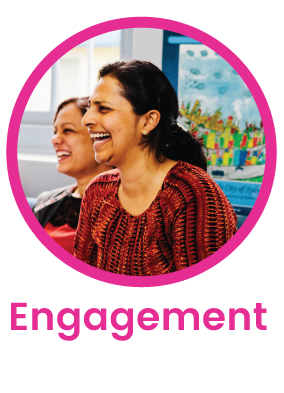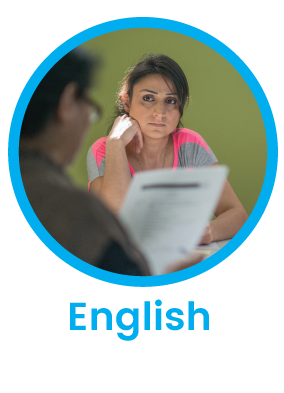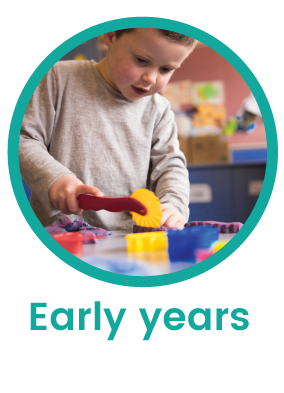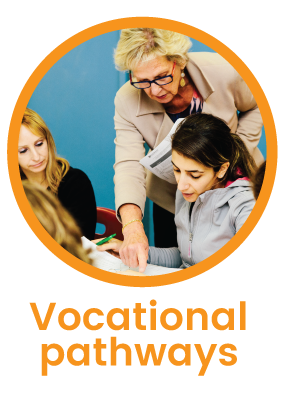 Our hubs bridge the gap between migrant women and the wider community, giving them the best chance of achieving positive settlement outcomes. Independent evaluations indicate that:
Our Community Hubs guide: How to run a successful Community Hub is freely available on our website.