Child Outcomes: Running a Playgroup
Playgroups are one of the best ways to attract young families into a community hub. A structured playgroup is an important part of a hub's weekly timetable.
Playgroups provide social connection, support networks and open up opportunities for valuable friendships to develop, particularly among migrant and refugee mums who might otherwise feel isolated.
Once a family feels safe visiting the hub for a playgroup, it becomes easier to link them into other hub classes, programs and events. And once trust has been established over time, the hub leader can refer families to external services if required.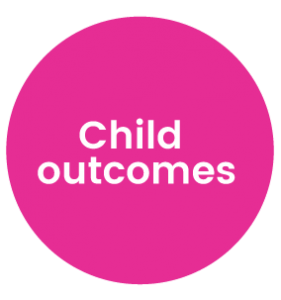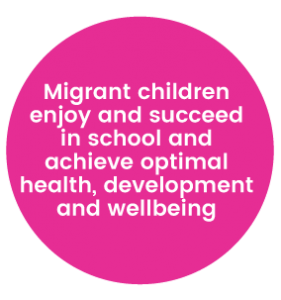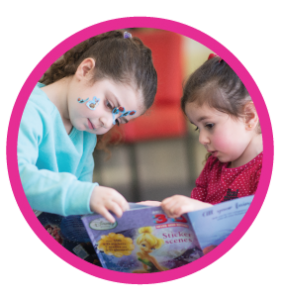 "When someone misses a playgroup I always call in or talk to their friends to check that they're okay. I'm trying to show mums that I care for them and that they are valued."
"I identified mothers attending my playgroups who were potential leaders and worked with them to understand their aspirations and develop vocational plans. They have all since attained qualifications in early childhood development and five ladies are now employed part-time."
"There was one child who, when she started playgroup, could not communicate or interact with other adults or children. She was incredibly timid, would not play with toys, did not like being touched, would avoid eye contact and hid from the playgroup facilitators.
After months of attending the playgroup, this child grew confidence and security in the place and people. She started to show preference for certain toys and activities and one day we heard her squeal with delight as she ran in and out of the kiddie pop-up tent.
Through persistence with attending the group and letting the child do tasks at her own rate, when she was ready, she learned that playgroup was a safe place and developed oral language, social and cognitive skills. This child is now more school ready."
What works – advice from hub leaders
You don't have to do everything listed here. Try some things and see what works for your hub. Establish your playgroup and then build on and enhance it over time.
Getting parents in the door
Hold 'open playgroups' that welcome people from any cultural background. This helps break down cultural barriers and encourages people to learn about each other's cultures and family values.
Make families feel welcome when they arrive by greeting both the parent and their child.
Remind participants that grandparents, other members of their extended family, and friends are always welcome.
Promote incentives to get more people through the door. For example: offering healthy snacks for children, or book giveaways.
Involve and develop parents
Role model child-focused behaviour, such as getting down to the child's level.
Create opportunities for parents and children to learn and play together. When a parent participates, the activity becomes more meaningful for the child.
Ask parents for ideas about what they and their children would like to experience in a playgroup session and invite them to help. For example, parents can make the play dough, suggest (and lead) craft activities, or teach the group a favourite children's song from their culture.
Follow up a session with a morning or afternoon tea and invite parents to bring a plate of food to share. Food is a universal language and helps break down cultural biases.
Offer a variety of learning and social activities
Bring in bi-lingual storytellers, artists, and culturally appropriate music and dance performances.
Invite guest speakers to talk to the entire group about services that may be of interest to your families.
Provide learning opportunities that extend beyond the playgroup setting.
Organise excursions to child-oriented attractions (e.g. a park, a playground, a museum, a children's farm, a zoo). Even better, run an excursion involving playgroups from a number of hubs, to expand parents' social networks even further.
Use sessions leading up to special events to explore themes relating to the upcoming activity. For example: a farm animal theme before visiting the children's farm.
Share information and build relationships
Find a partner organisation that will run the playgroup sessions for you and arrange for volunteers to help run the associated activities. This gives you more time during the sessions to focus on getting to know each parent.
Place brochures and information sheets about support services in the playgroup rooms, so parents can discreetly take them home.